Chris Harris - our Patron
Former Black Cap & Sports Commentator 
Read More
Chris has been a supporter and advocate for Conductive Education over many years, more recently in the role of Patron.  His involvement came through his daughter Phoebe, the eldest of twins who had been attending Conductive Education from when she was 6 months old right up until she started school.  Chris says that Phoebe along with the wider family continue to reap the benefits of their involvement with Conductive Education and he has no hesitation in recommending this programme to others.
Read More
"What started as a personal challenge & fundraising project for Conductive Education has turned into a family journey and it is a huge privilege & honour to be one of CE's Ambassadors. We love everything about Conductive – finding a way to give people a chance to unlock & extend their potential is a passion of mine. I see this as being at the heart of every interaction I have with & see at Conductive and it never fails to inspire me. Great people doing great work and working hard for others – how can you not be inspired!"
Mary Lambie
Television Presenter, Newsreader, Reporter and Writer
Read More
Mary is the owner of Socius Media Ltd – a media training and consultancy company based in Auckland – www.socius.co.nz. Mary became a television fixture in New Zealand as the face of the long-running TVONE show 'Good Morning'. As a journalist, she worked as a foreign correspondent in Japan and has hosted radio and TV business shows over a 25 year multi award winning broadcasting career. Mary and her husband Jim Mora have three teenaged children. She is also an enthusiastic walker and cyclist.
Laura McGoldrick
Television Presenter & Actress
Read More
Laura was delighted to have been approached to become an Ambassador for Conductive Education and to be able to support this wonderful cause.  She has a close friend who has Cerebral Palsy so understands the need for a programme that is able to support, provide information and connect people to a local provider.  Laura fully endorses the great work that Conductive Education does.
Read More
Rebecca is General Manager of Conductive Education Canterbury, a position that she has held for 15 years.  Under her guidance the centre has evolved to meet the needs of a very diverse group of children from birth to school entry.  Rebecca enjoys working directly with families and observing the skill development of the children attending the service. Rebecca embraces the Enabling Good Lives principles in the work she does and is passionate about Conductive Education and how its holistic approach supports whānau to lead ordinary lives.
Read More
Chris is the Manager of Conductive Education Southern, currently the only affiliated CE centre in Aotearoa New Zealand that caters for clients of all ages.  She is also the parent of a child with major health issues and significant complex additional needs who attends Conductive Education.  This gives Chris huge insight into the lives of the people we support.  She is very passionate about Conductive Education and would like to utilise her passion to advance Conductive Education in Aotearoa New Zealand.  Chris brings strong finance and IT skills from her former career to the Board.
Read More
Linda is the parent of Phoebe, who has Hemiplegia and accessed the Conductive Education Early Intervention Programme from when she was 6 months old, with fabulous results.  Linda and her family are believers in the principles of Conductive Education and strongly feel it should be an option for all parents to access. Linda was invited to join the Board as an Advisory Trustee, because of her experience in marketing and fundraising.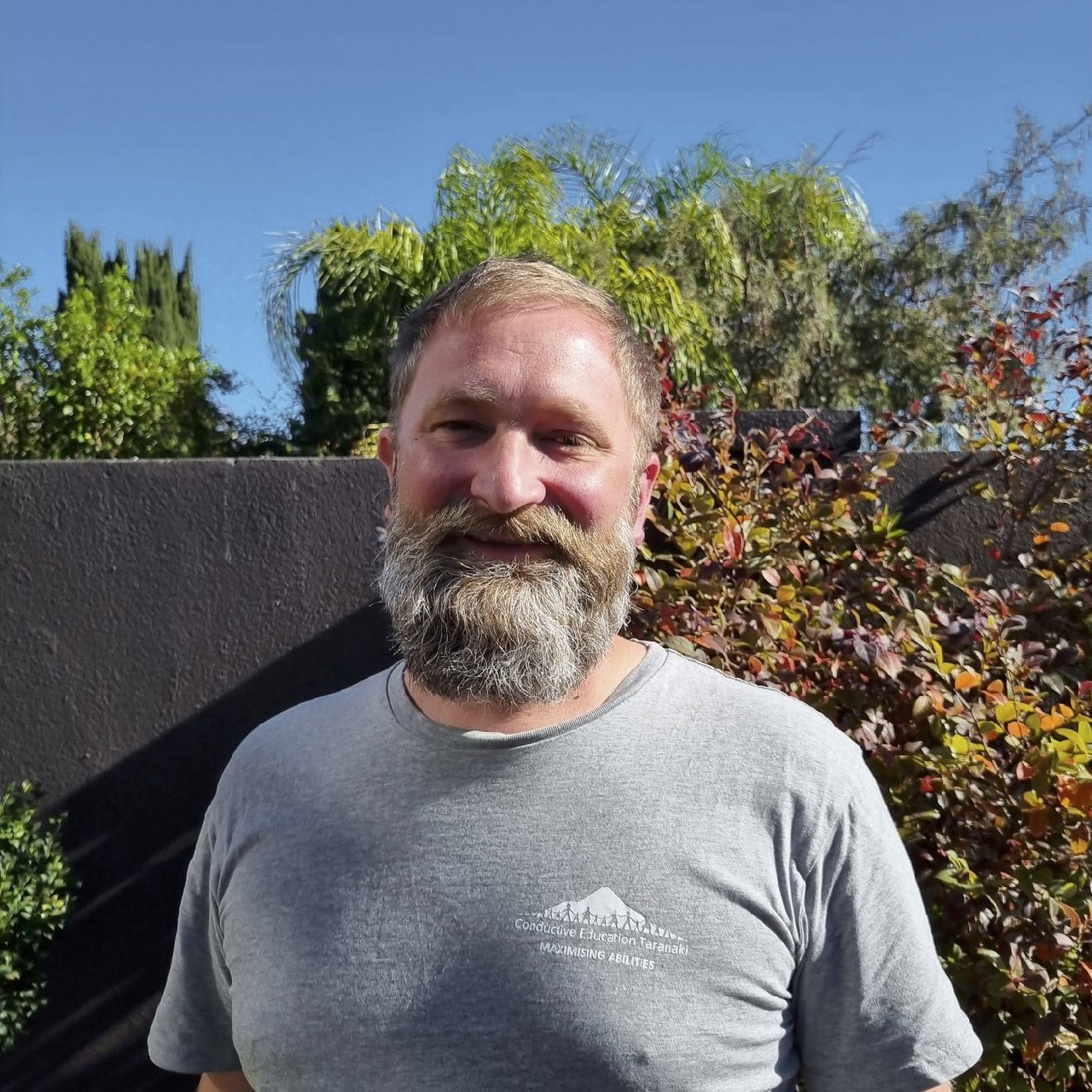 Read More
Craig is Zak's dad. When Zak was diagnosed with global developmental delay, his closest Conductive Education centre was three hours away, in Hamilton. Seeing other Taranaki families make the three-hour trip three times a week didn't sit right with Craig, so he got to work. Three years later, thanks to his remarkable drive and legendary ability to inspire and bring people along on the journey, Taranaki's first ever Conductive Education centre opened its doors. Under his leadership, they've gone from strength to strength. Despite limited central government funding, they now have two Conductors working with thirty people and an Early Intervention service. Craig's motivation, business experience, and commitment to the philosophy of Conductive Education make him a valuable asset to the Board. 
Read More
Vicki is the Centre Manager for Conductive Education Waikato and has been in this role since February 2020. With a background in Occupational Therapy, she values the early intervention approach to support families to meet their aspirations for their children in a collaborative, holistic and functional way. She sees the value in having Conductive Education available as an option for families, alongside more traditional supports in both the health and education sectors. Vicki has experience in governance, having been a trustee for the New Zealand Federation of Disability Information Centres and Waikato Health and Disability Expo Trust in the past."
Read More
Sally has had a long involvement with Conductive Education since its establishment in Christchurch.  She has a son who has attended all of the Conductive Education programmes and now in his 30's is still benefiting.  Sally was Manager of Conductive Education Canterbury for 10 years and has worked in other areas of the disability sector for more than 20 years.  Sally took up the role of National Coordinator in April 2016 and is passionate about making a difference in the lives of people with disabilities and their families.
Read More
Murray is the Principal of Naenae Primary School which also has a Conductive Education Unit.  He led the school during the establishment of the unit and is very supportive of the programmes offered.  Murray sees that Conductive Education adds another positive dimension to the diversity at Naenae School.  He has been a long standing Board Member and has strong beliefs in the benefits of Conductive Education.
Read More
Kim has been the Tumuaki of Westown School in New Plymouth since 2017 where Conductive Education Taranaki is based. She has worked in education for over 25 years and prior to working at Westown spent 10 years at St Patrick's School in Inglewood also in the Principal role.
Kim is passionate about education and believes it is the right of all children. At Westown School they are very excited to have a relationship with Conductive Education Taranaki and enjoy seeing first-hand the outstanding holistic education that Conductive Education provides for a wide variety of students.
Kim brings knowledge of education to the board table and has strengths in policy and strategic planning.